Description
The RUSHFPV AGC Microphone module is perfect for the RUSHFPV RUSH 20x20 Mini Stack.

Features

Ultra-small size for easy installation
Built-in automatic fast response gain control. No need to worry about ambient noise.
Optimized for drones. High-quality audio without the need for configuration.
Onboard Linear Anti Interference power supply. No more background audio noise floor.
Specifications

Input Voltage: 5V
Dimensions: 12x6.5x2.8mm
Weight: 0.3g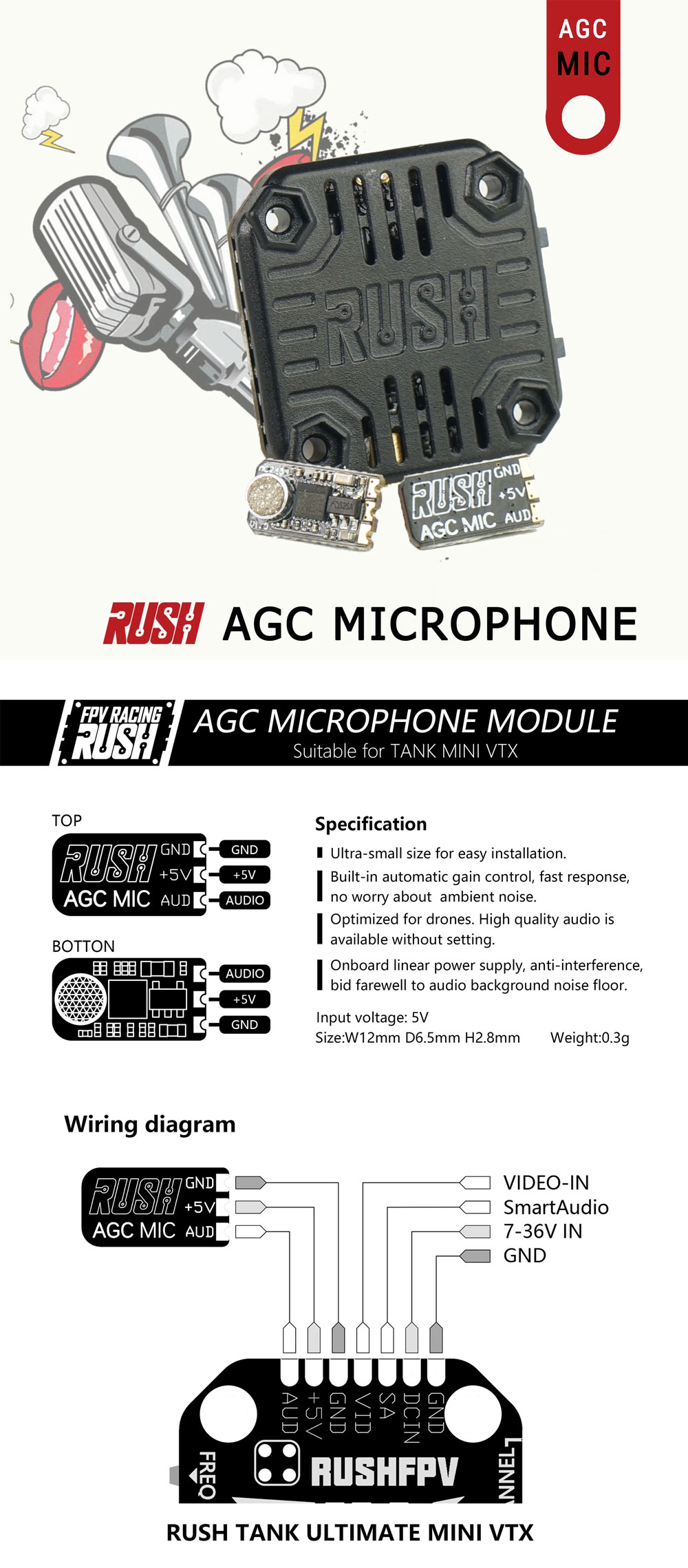 Payment & Security
Your payment information is processed securely. We do not store credit card details nor have access to your credit card information.